Welcome
MIAMI TODAY is positive about our development plans:
​
​
​
​
We are thrilled to share with you what a fantastic venture local Polonia is truly excited about!
We hope to get you inspired as well.
​
The original building of Polish American Club of Miami, founded in 1941, sat on a prime parcel of land located on the Miami River. Although the structrure has fallen into disrepair, the land is still owned by club and is in a very desirable location. It is a perfect time to bring it back to Miami with so much more than just a club.
​
PACOM has decided to erect a building which will stand as a symbol of Poles not only in America but in the World. Preliminary designs include a modern vision of picturesque landscaping, office spaces, ballroom, retail spaces, restaurant, apartments and penthouses. All Miami based Polish organizations will find their new home there.
The land is in the South Fork of the Miami River and the neighborhood is already scheduled to have a waterfront walkway and a 16-acre park where free concerts and other entertainment will be presented in an outdoor amphitheater. Located at 1250 NW 22nd Ave (Pulaski Ave.), it is 10 minutes from Miami airport, less than 20 minutes from Miami Beach and 10 minutes from Brickell Financial Centre.
​
If you would like to hear more about this great investment opportunity please contact us at
​
BIAŁY ORZEŁ is excited for PACOM and its vast building project:
​
​
Dear Members and Friends,
​
Please join us for events and meetings we have coming up.
If something changes this is the place for the most current information.
We would love to see you again or meet you for the first time.
President Donald J. Trump will welcome President Andrzej Duda of the Republic of Poland to the White House on June 24, 2020. The visit comes at a critical time for both the United States and Poland, as we reopen our countries after months of battling the coronavirus pandemic. As close partners and NATO allies, the United States and Poland continue to expand our cooperation across a wide range of issues. President Trump and President Duda will discuss further advancing our cooperation on defense, as well as trade, energy, and telecommunications security.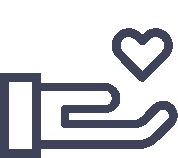 We appreciate your generosity
​